Types of Miniature Food in Gomti Nagar
Mar 15, 2023 119
The Maharaja Chef in Gomti Nagar, Lucknow, offers bite-sized appetisers or miniature meals that are ideal for when you want to savour a variety of dishes without overindulging. In Maharaja Chef Gomti Nagar, the following tiny cuisine varieties are among the most popular:
Miniature Samosas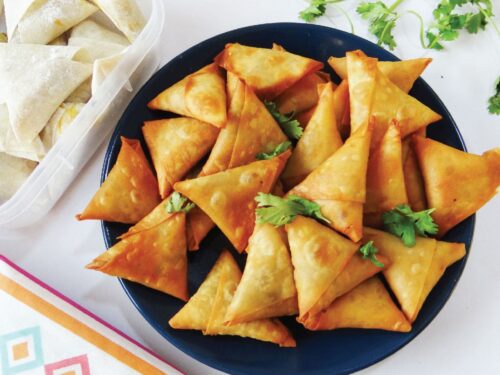 Miniature Samosas are small-sized samosas that are a popular snack in Lucknow and can be found at many street food vendors or sweet shops in Gomti Nagar. These mini samosas are perfect when you want to indulge in small portions of food or enjoy a variety of dishes without overeating.
Miniature Kebabs
Miniature Kebabs are bite-sized versions of the popular kebab dish that originated in Lucknow and is loved by many people across India. Kebabs are a type of grilled or roasted meat that is usually seasoned with spices and herbs, And they are a popular snack or appetizer
Miniature Chaat
Miniature chaat dishes are a great way to sample a variety of flavors without feeling too full. They are also perfect for sharing with friends and family or for enjoying as a quick snack on the go. You can find them at many street food vendors and food stalls in Gomti Nagar, Lucknow.
Miniature Pizzas
Miniature pizzas are a great snack for kids and adults alike. They can be made with various toppings to suit your taste preferences and are perfect for you want a small portion of your favorite pizza flavor. You can find them at Maharaja Chef in Gomti Nagar, Lucknow.
Miniature Burgers
Miniature burgers, also known as sliders, are small versions of traditional hamburgers. They are typically made with a small patty of ground meat, such as beef, chicken, turkey, or lamb, that is grilled or fried until cooked to perfection. The patty is then placed on a small bun or roll, along with toppings such as cheese, lettuce, tomato, onion, and condiments like ketchup or mustard.

Miniature Desserts
Miniature desserts are small-sized versions of traditional desserts that are typically served at events, parties, or other special occasions. These desserts are often bite-sized, making them easy to eat and perfect for guests who want to indulge in something sweet without overindulging. Some common types of miniature desserts include mini cupcakes, macarons, cake pops, chocolate truffles, mini pies or tarts, They can be made with a variety of flavors and ingredients, such as chocolate, vanilla, fruit, nuts, or spices, to suit different tastes and preferences.